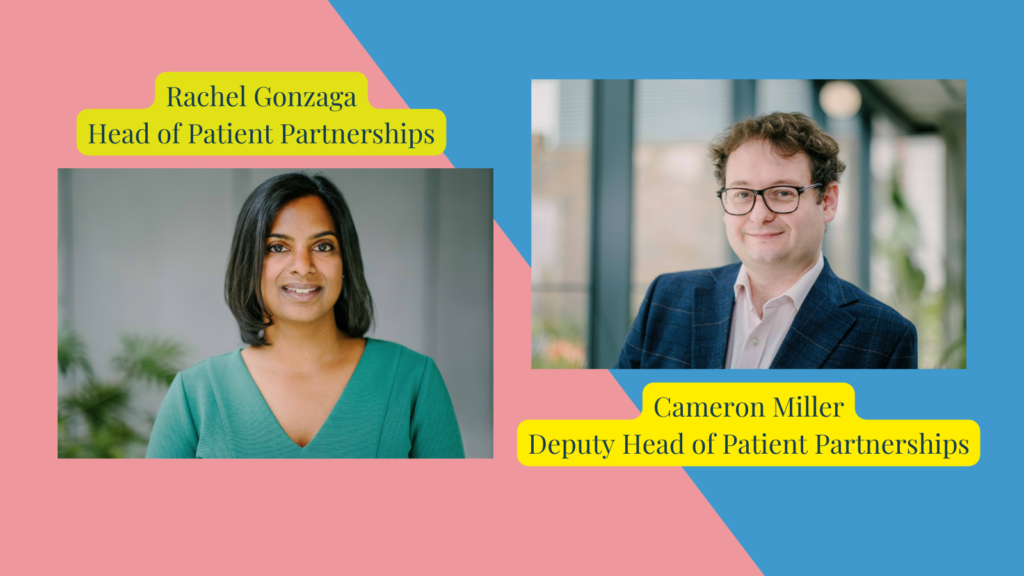 We're excited to have opened entries for the Patient Partnership Index 2023! We asked Rachel Gonzaga, our Head of Patient Partnerships, and Cameron Miller, our Deputy Head of Patient Partnerships, about this year's Index.
The Patient Partnership Index is entering its 4th year. What's new for this year?
Rachel: We've got a good split this year between the familiar format of previous PPIs and a few new additions to broaden the scope of this year's Index. For 2023, you'll see a new panel of independent judges (watch out for an announcement in the coming weeks!) and we're opening up entries for patient groups to submit too, working with their industry partner. 
For those companies that have entered before, you will notice we've kept the entry form in the same, simple format as previous years and it's still free to enter. So there's no reason not to showcase your best partnerships in communications, advocacy, market access and uptake, clinical trials or R&D.
We'll also be using the same standardised metrics, which were developed in partnership with industry and patient groups, to assess entries.
How have things changed since the PPI started?
Cameron: I think we have seen some big changes since it started; it is clear that companies are listening more to the needs of the community and partnering on initiatives that will make a meaningful difference. The relationships are now far more focused on co-creation right from the very start, and they are now more often working towards longer-term goals. 
What do you expect to see as important themes this year?
Rachel: Measurement is a topic that comes up with every company we work with on patient advocacy. It's something the whole industry is still grappling with, but we've seen some really clever and creative ways companies are measuring the impact they are having on patients. And what's more important is that these measurements are starting to be taken more seriously at a global leadership level – we're moving towards a point when business leaders in healthcare are placing the importance of societal and patient impact alongside the financial measures.  
What's the best thing about working on the PPI?
Cameron: Hearing real-life stories that demonstrate how life sciences companies and patient groups working together can change patients' lives. That shows it's not just about saying you're a patient centric company but doing impactful work. And seeing that by working together in the right ways, we make an impact faster and overcome challenges more quickly. 
What advice would you give to companies entering the PPI?
Rachel: Have a read through our insights paper for examples of Gold standard partnerships, and details on the metrics that are used by our judges. Feel free to contact us on info@patientpartnershipindex.co.uk and we can chat through any questions about your entry. And remember to submit before the deadline of 5pm on Friday 29th May!